Now that you're all set up, you're ready to complete some tasks! This guide will walk you through what to expect when completing an Action Item.
Workflow:
You can access a new Action Plan Item in one of two ways:
Clicking the link in the e-mail notification you received

Logging into Vision - Athlete
Once you're logged in, you will land on the Action Plan home screen, which provides you a breakdown of the content given to you by your coach.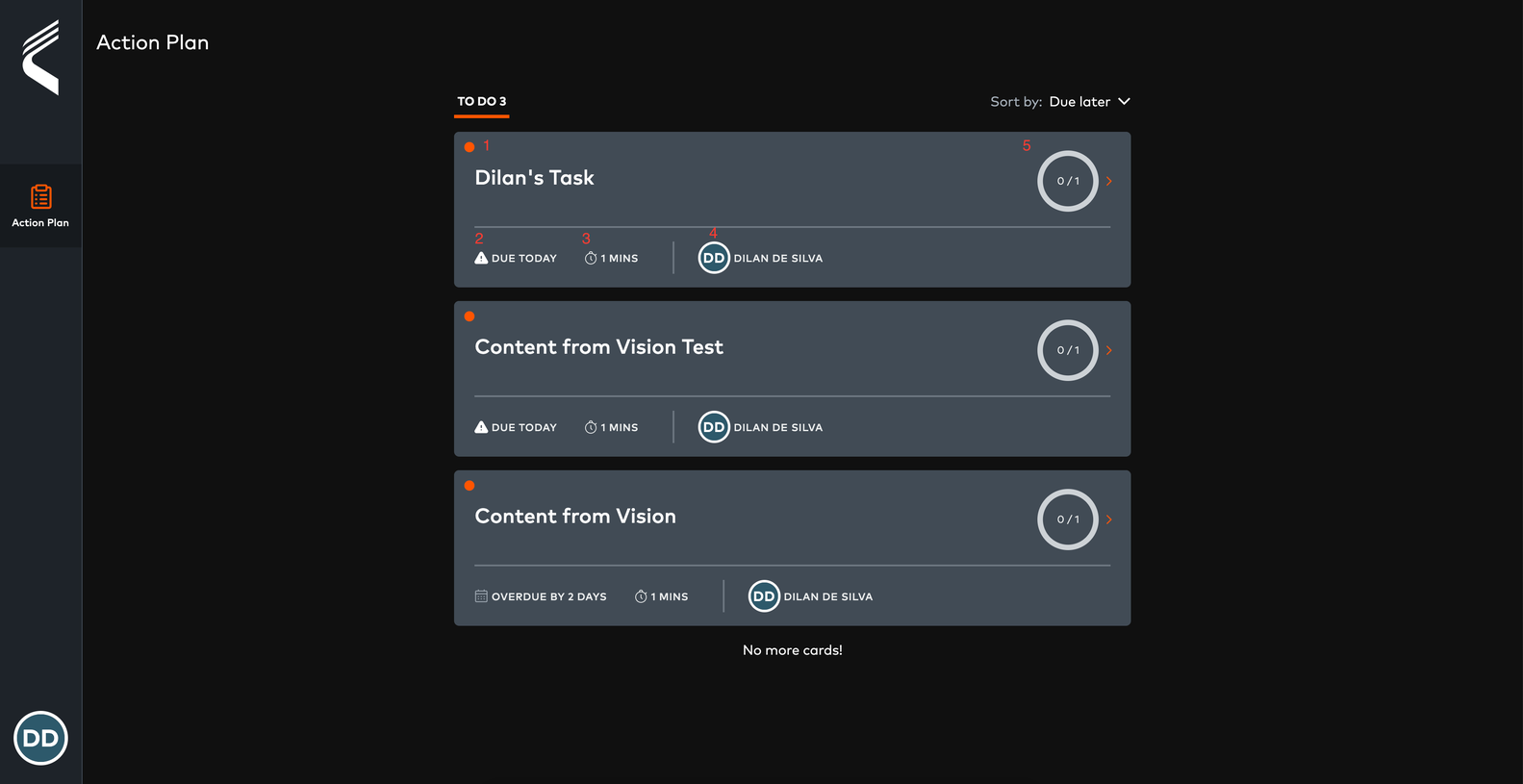 A quick glance at the Action Item card will tell you:
If the Action Item is new - The orange dot in the top left-hand corner and different background color indicates that this is a card you have not viewed yet

When the Action Plan should be done by

How long the Action Plan should take you

Who published the content to you

How many tasks are in the Action Plan
Clicking on an Action Item card will open up the details of the Action Item where you can start completing your tasks: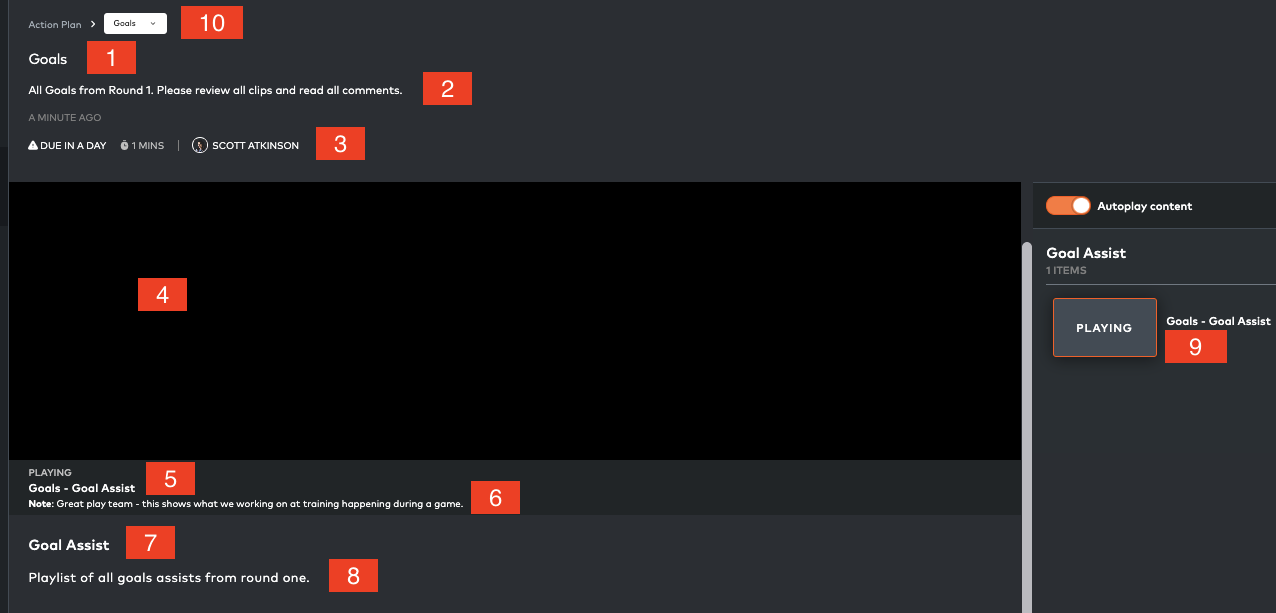 The Name of the Action Item

The description of the Action Item

Due Date, Duration, and Publish Author

Video Player

Section Name - Playlist Name

Clip Comment

Playlist Name

Playlist Description

Playlist Section with upcoming clips in the playlist

Breadcrumb Trial - This allows you to switch between Action Plan Items and navigate back to the Action Plan Home Screen
Click on any task in the playlist to start it. Once you complete the task, it will display a checkmark in the playlist area. Once you've completed all of the tasks, you'll have successfully completed the Action Item and it will move to the completed section on your Action Plan home screen!
FAQs:
What do I do if the video isn't loading?
First thing to check is if this is an issue with Player One or your connection. Can you load other videos and other websites? If yes then…
Please navigate to another area of the platform. If you have been idle for a while it is possible your login token would have expired and you will need to log in again. If you're logged in then…
Check which browser you are using? Is it up to date? If it works on another browser please send a support request to let the Catapult Team know of this issue.
Still not working? Please contact your local support team who will be able to help you.



Will the video remember where I watched up to?
Not at the moment. Currently, the video clip will only be marked as incomplete or complete. If you stopped watching at a certain point we recommend scrubbing to the point you viewed up to then pressing Play.



I watched the video with my teammate, can I easily mark the tasks as done rather than watch them again?
Currently, you will have to make sure your coach knows you have also completed the action item otherwise it will stay in your To-Do section. The only way your coach will know you've watched the video is by loading it and playing to the end.