Information:
This article will help you navigate all areas of the Vision - Athlete Platform.
Workflow:
Your default landing screen (once onboarding is complete) is known as the Action Plan Home Screen.
Here is where you will view content that your coach publishes specifically to you.
This page consists of a left-hand navigation bar and a main section containing two different tabs based on the content you have and have not completed. Each item under the To-Do and Completed tabs is an Action Plan containing content (videos, documents, etc) that your coach has shared with you. By default, the screen will be sorted by what's due soonest.
Clicking on a particular Action Item with take you to the Action Plan details page where you can view each task shared to you.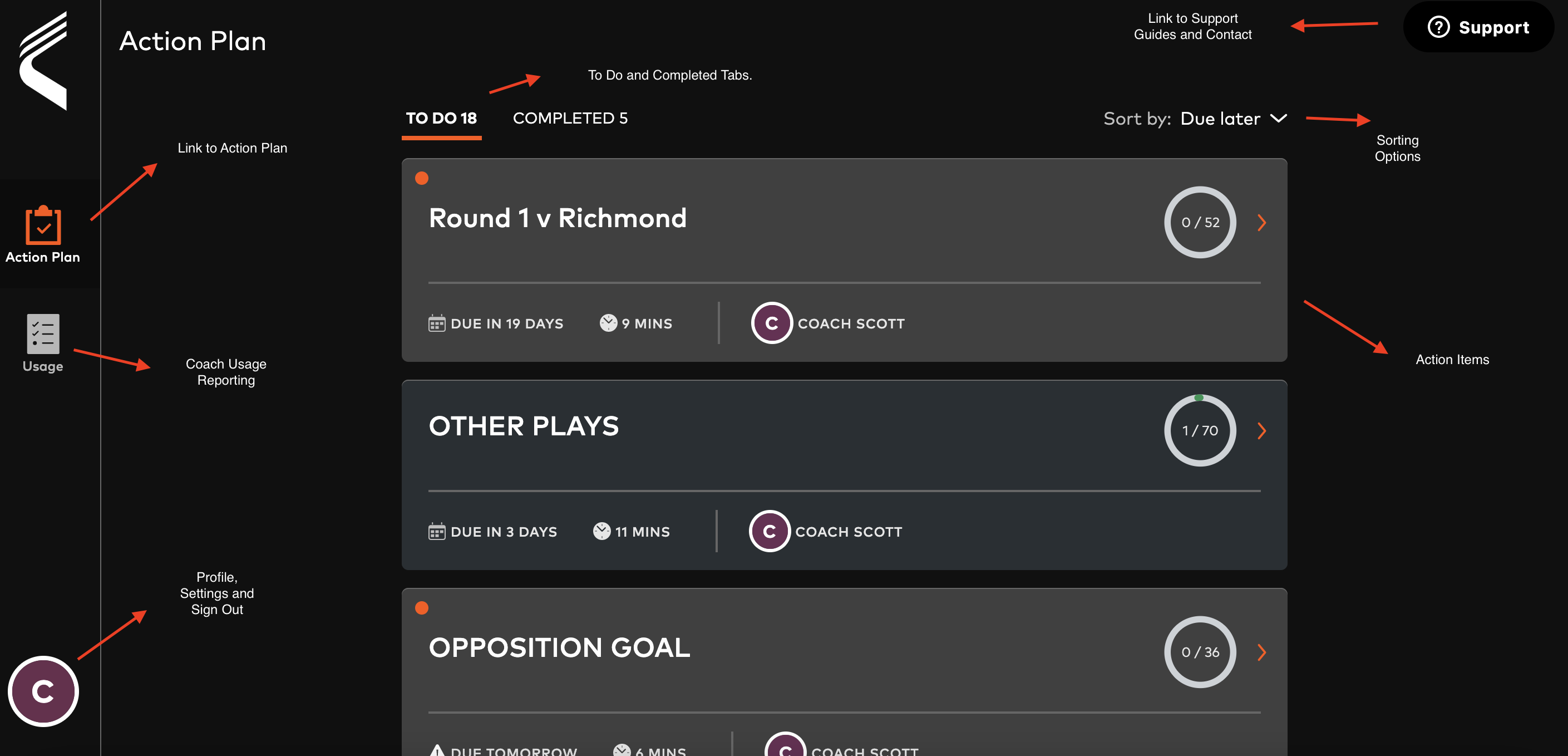 Usage Reporting provided you with an overview of any content you have published via Vision. Via the Usage Reporting Table you will be able to view the following:
Publish status

Progress of each user the content was shared with
Please note that only content you are the author of will appear here.

The nav menu also contains your Profile Avatar with links to Sign Out, View (and subsequently Edit) your Profile and View Account Settings (EULA and request password reset).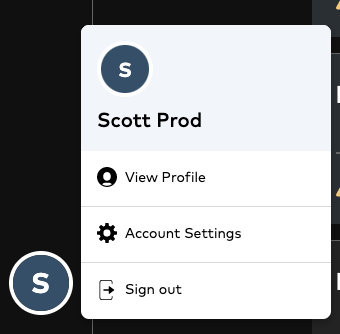 ---
Frequently Asked Questions
I don't see any content on this page?
That is okay. This just means that you do not have any Action Items assigned to you.
I only see the To-Do Tab and not the Completed Tab - why?
Don't worry there isn't anything wrong with your account! The Completed tab will only display if you have items you have completed - until then it will be hidden from view.
How do I tell what content is new?
Any new Action Items will contain an orange dot in the top left-hand corner, this will let you know that the content has not yet been viewed by you.
What does the progress circle mean?
This outlines how many 'tasks' are contained within the Action Item. Once you complete an item this progress bar will update letting you know how much work is left to complete.