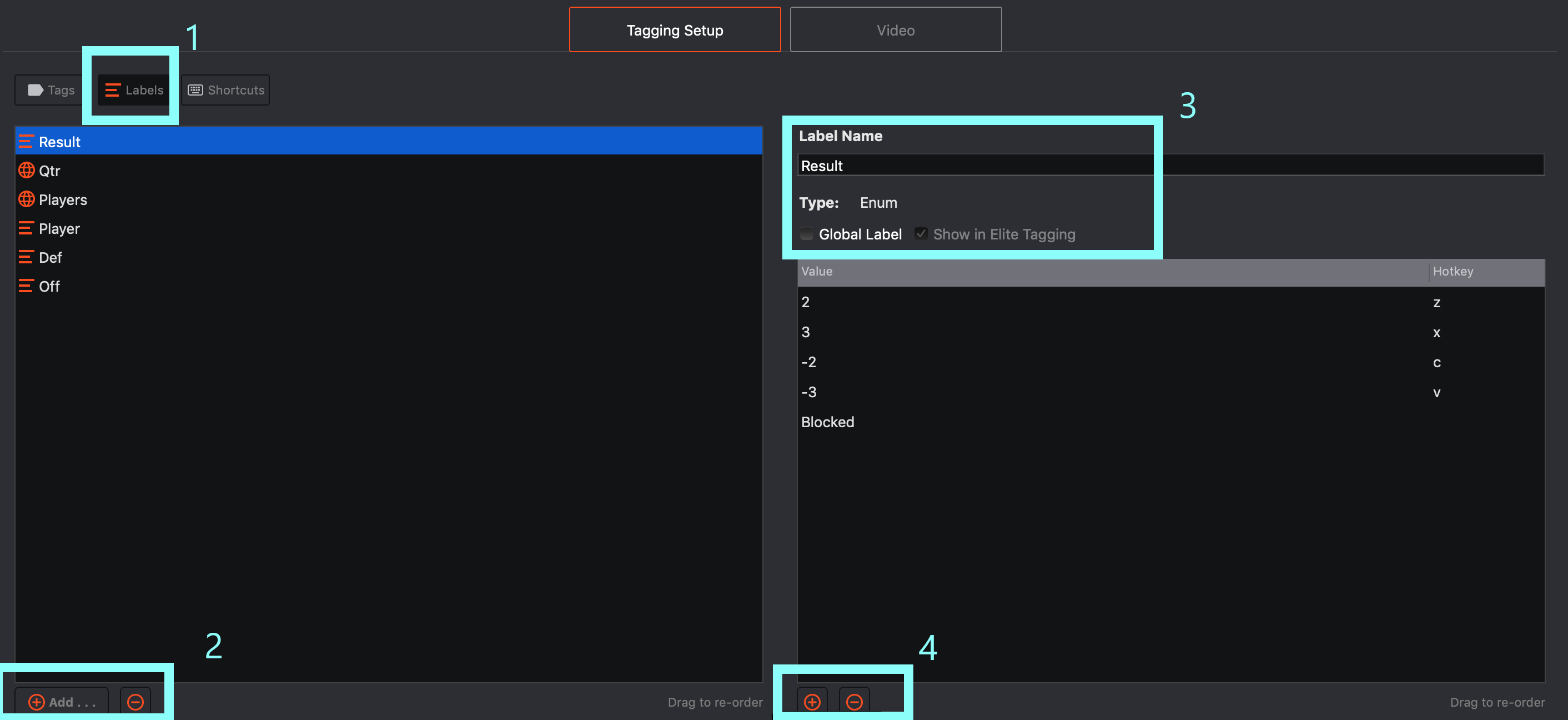 1.) Select Labels
2.) Select Add and choose from: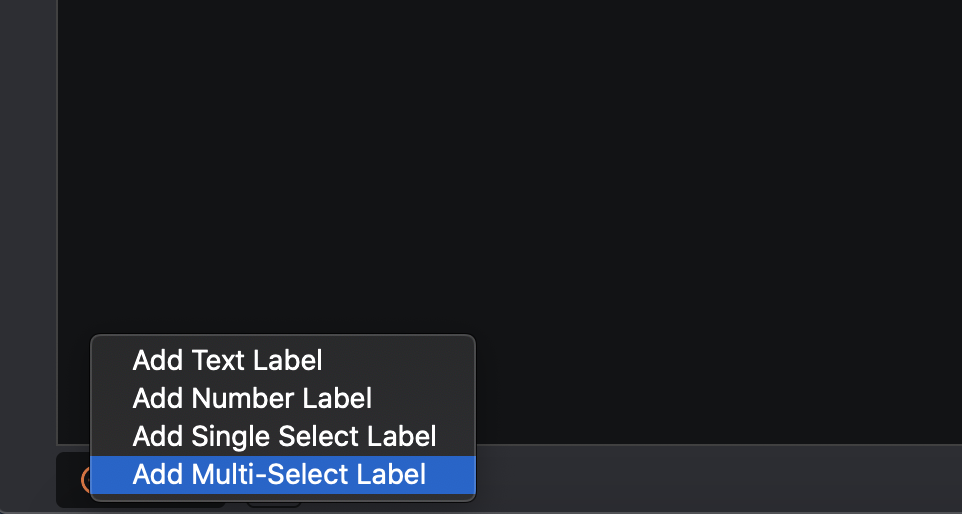 3.) Create Name & Choose if it is a Global Label
A Global label, is a chosen when you wish to apply to all tags created while this label is enabled. An example would be a quarter or period, venue or date.
4.) Add Values
A Value is the data end points that you wish to enter into this label group. An example would be the type of made basket: 2 point, 3 point, free-throw, etc