Minimum computer requirements to run Vision

Operating System Required
MacOS Catalina – 10.15 or Higher
MacOS BigSur
Memory
Minimum 16 GB RAM for live capture is recommended
Minimum 8GB RAM for non live capture is supported
Processor
Apple M1 Chips are supported for live capture
Minimum i7 Processor for live capture is recommended
Minimum i5 Processor or MacBook Air for non live capture is supported
Installing the Vision Application
Navigate to your registration email that contains the Vision software download link.

Click the "Vision Build" link to run the download.

Once the zipped Vision software file is downloaded, click on the download to expand the zipped folder.



Follow the prompts to move the Vision Application to the Application folder or manually drag and drop the Vision Application into the Application folder.

To move the Vision Application from the Applications folder into your Desktop Dock, open the Applications Folder and click and drag the Vision Application into your Dock.


How to Open the Vision Application
Launch the Vision App by double clicking the Vision icon from your Applications Folder or your Dock.



TROUBLESHOOT
On first installation, Vision may be initially blocked by Apple OS via Security & Privacy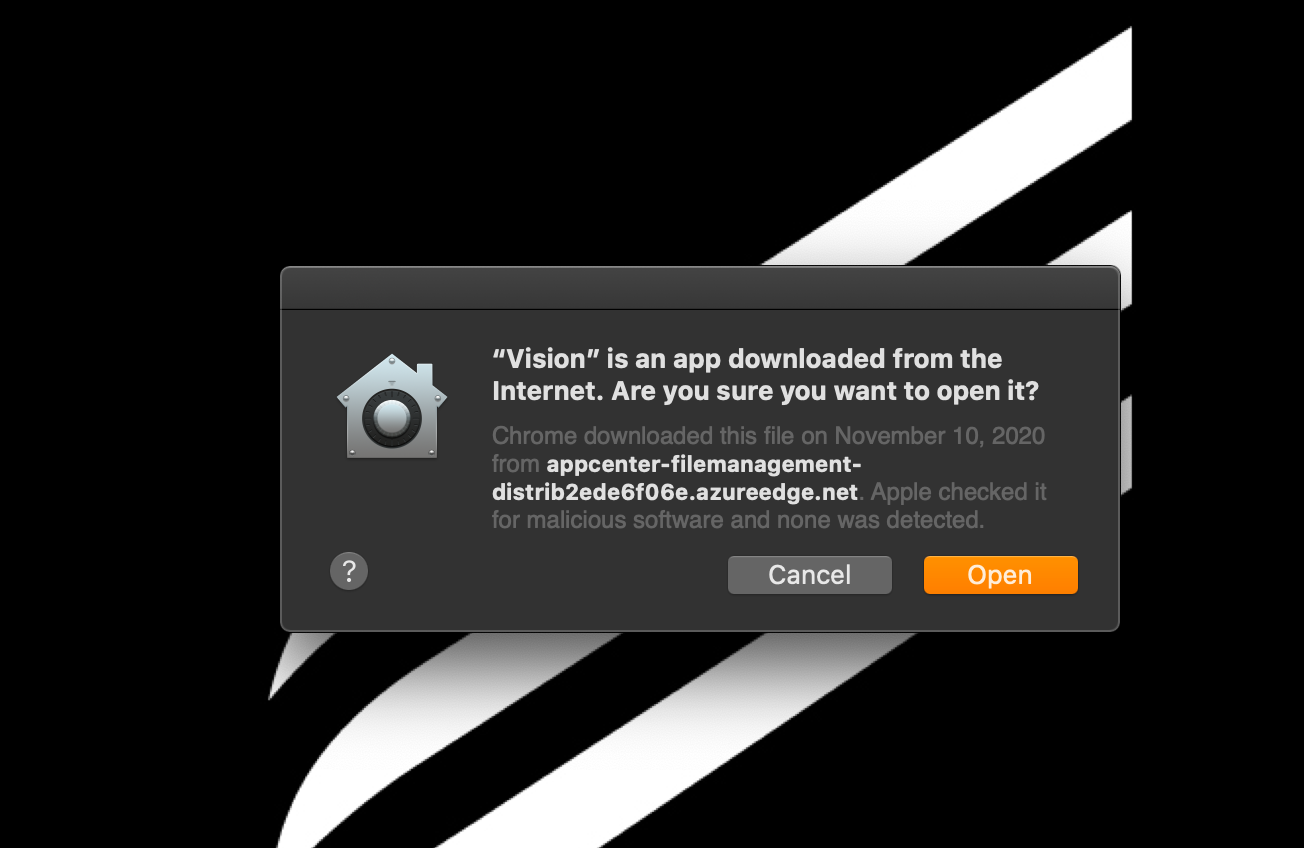 Navigate to "System Preferences" the "Security & Privacy" and the "General Tab". Here there should be a "Open Anyway" selection. After selecting that, you should be able to Launch Vision.