ATTENTION: MacOS Mojave (10.14.x) is no longer supported.
Builds are not backwards compatible. Please update all Macs to the same version to transfer Packages between computers.
Supported MacOS:
Big Sur (11. or greater)
MacOS Catalina (10.15 or greater)
Vision 4.3.0 Release Notes
Multi-Angle IP Capture enhancement - Username and Password Fields

Vision 4.3.0 builds on the Multi-Angle IP Capture capabilities introduced in 4.2.0 by allowing users to manually enter a Username and Password for each IP Camera to which they are connecting. This saves the step of putting it directly into a URL format.

Reminder - While a Multi-Angle IP Capture is running, users are able to Tag live and switch angles on the fly. This can be done via a menu item found in the Clip menu, or with a keyboard command.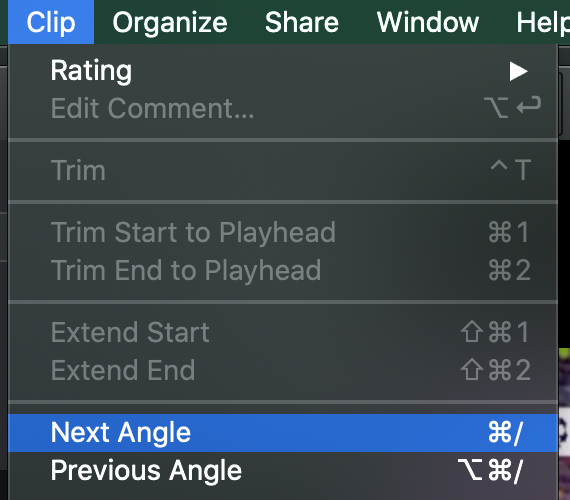 When Tagging different angles, the angle is stored as a reference point on created Tags to ensure that the proper angle is displayed when viewing clips on the Analyze and Organize tabs. This again saves users time in having to set angles after the Tagging process.
Bug Fixes/Enhancements
Cleaned up a bit of code that could cause an issue where Annotations would drift after running plays through QuickTime Export.
Fixed an issue that could cause orphaned Label Groups to show in new projects built from a Tagging Template.
Fixed an issue that could cause new plays to not populate into the Analyze tab.
Fixed a QTE issue that resulted in the mask not being set on annotations.
MacOS Mojave (10.14.x) is no longer supported!
Contact your Catapult Sports representative for your license key.
If you are new to Vision, or just want more info, please check out the Getting Started with Vision checklist.
If you have any questions, please contact vision@catapultsports.com